Current Issue
SEPT/OCT 2022
VOLUME 24 NO. 5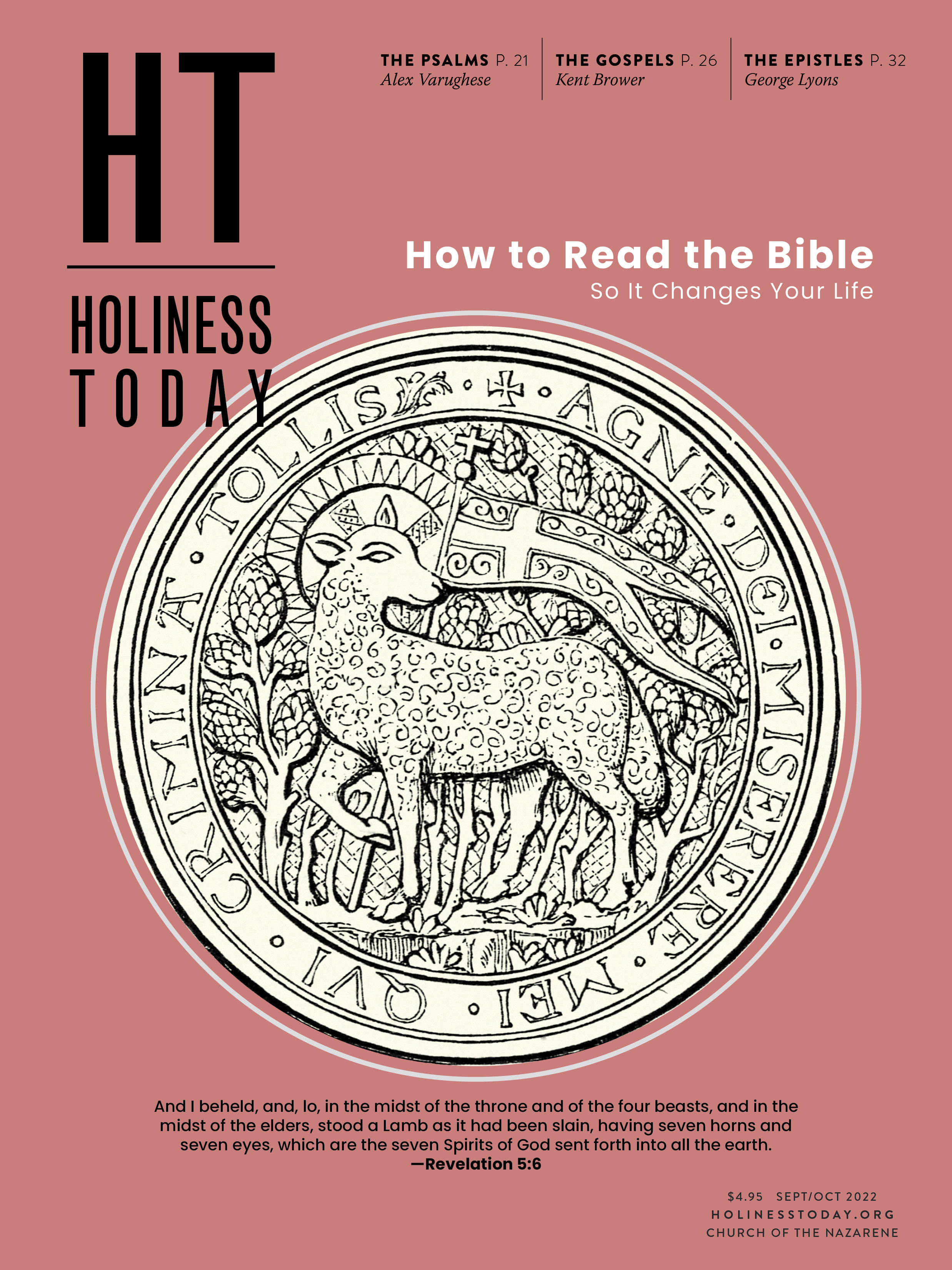 Read Holiness Today anywhere you go. Subscribers have full access to HT's digital archives.
Download a PDF of the current issue and see individual articles below.
ABOUT THIS ISSUE
Sept/Oct 2022, "How to Read the Bible So It Changes Your Life," is all about Scripture. Take a look for deep dives into particular passages and genres of Scripture, including visual exegeses of key passages by our authors.