Current Issue
MAY/JUNE 2022
VOLUME 24 NO. 3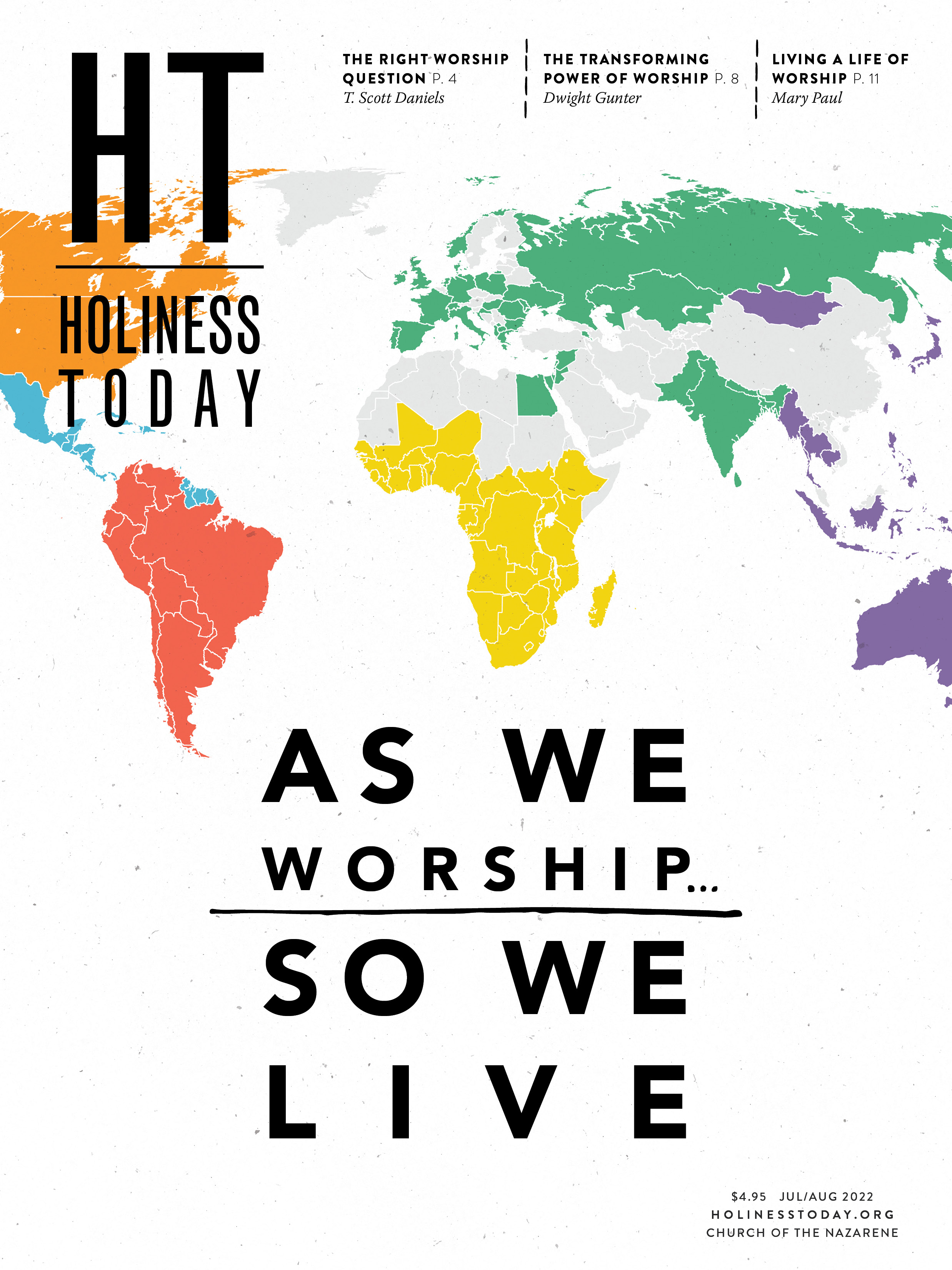 Read Holiness Today anywhere you go. Subscribers have full access to HT's digital archives.
Download a PDF of the current issue and see individual articles below.
ABOUT THIS ISSUE
July/August 2022, "As we worship...so we live," helps us think about worship in a new light. How is worship forming us? What attitude do I have when entering a worship service? "So here's what I want you to do, God helping you: Take your everyday, ordinary life—your sleeping, eating, going-to-work, and walking-around life— and place it before God as an offering." —Romans 12:1-2 (MSG) 
Also enjoy a glimpse of what worship looks like all over the Nazarene world, hearing from regional directors and others about the beautiful diversity in the Church of the Nazarene.