Current Issue
Previous Issues
March/April 2022, "Called to Prayer," is a special edition of Holiness Today created in conjunction with the USA/Canada Regional Office as part of their Half-Million Mobilization Prayer Initiative. Read now and join with Nazarenes around the Region in prayer!
The January/February 2022 is all about the fruit of the Spirit. The fruit of the Spirit is the stuff of wall plaques and refrigerator magnets. We can recite them glibly, but how often do we consider the deep work of the Spirit in our lives and the ensuing fruit—or lack thereof—as a "visible product of invisible circumstances"?
MAY/JUNE 2022
VOLUME 24 NO. 3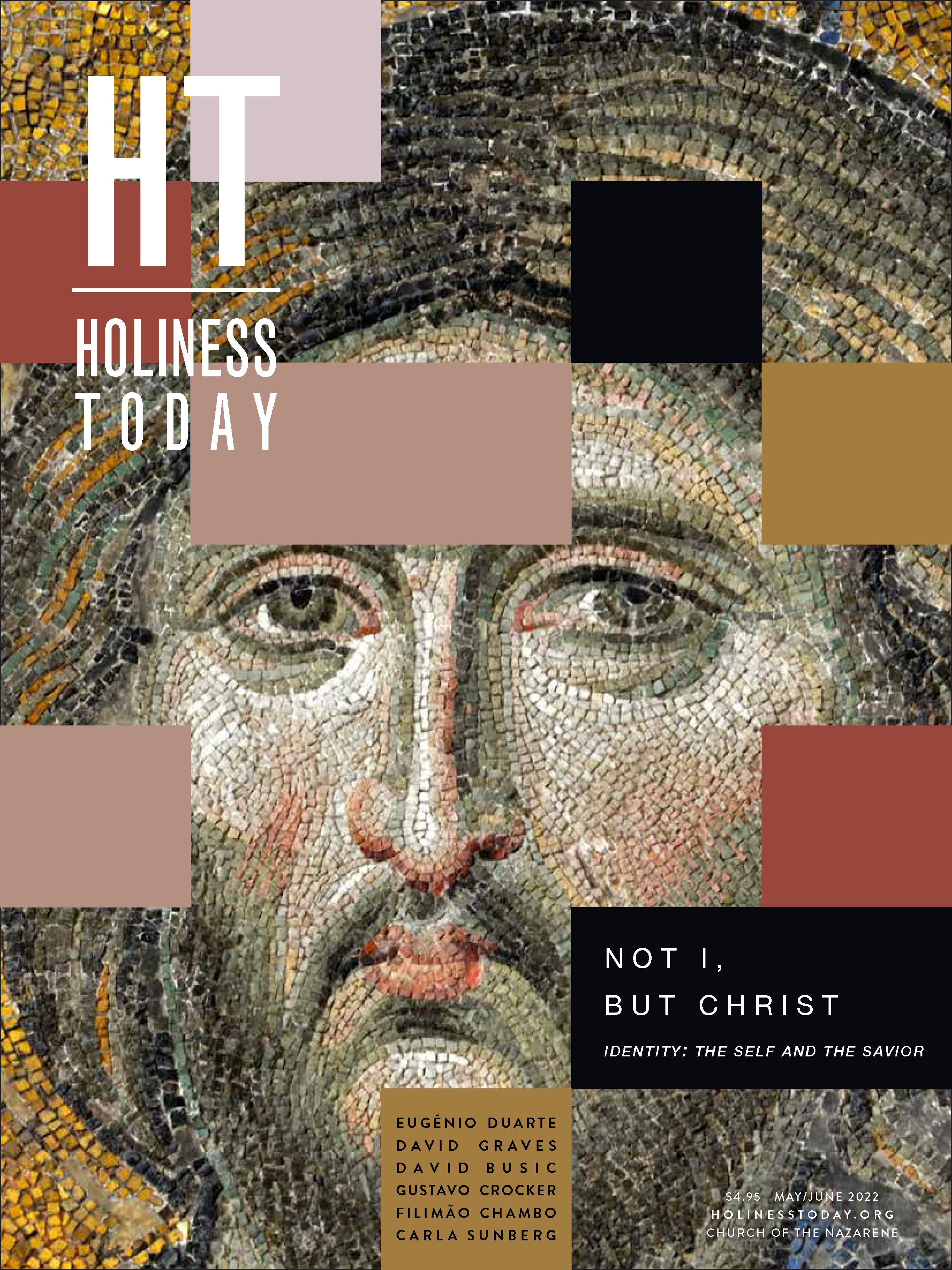 Read Holiness Today anywhere you go. Subscribers have full access to HT's digital archives.
Download a PDF of the current issue and see individual articles below.
ABOUT THIS ISSUE
May/June 2022, "Not I, But Christ," features articles from all six general superintendents centered on the subject of identity. What does it mean to be children of God in Christ Jesus? "I have been crucified with Christ. It is no longer I who live, but Christ who lives in me. And the life I now live in the flesh I live by faith in the Son of God, who loved me and gave Himself for me" (Galatians 2:20).