God is on the Move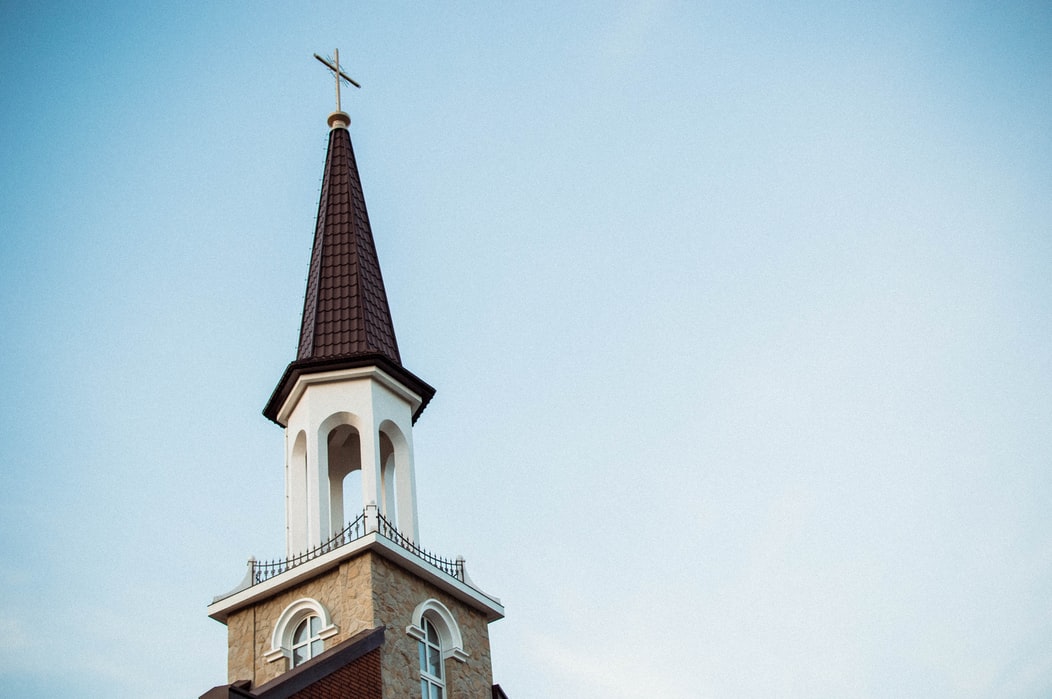 "God is on the Move" is the name of a song, yes, but for my wife, Terri, and me, it became an anthem. As the lead pastor at Connect Church in a small community of Northern Oklahoma, I gladly tell this story.
On July 11, 1999, my wife and I moved to Ponca City, Oklahoma. We were both only a few years out of college. This was my first senior pastor assignment, and I was excited. I preached my first sermon to 20 people who might have been at least two decades older than Terri and me.
My thought was, "Wow! It's empty out there."
With some hard work and community canvassing, our numbers grew to 60, and a few years later to 75, which seemed to be a wall we couldn't break through. It seemed no matter what we did—activities, outreach events, you name it—we just couldn't exceed 75 regular attenders. Our sanctuary was small; on the occasions when we did have a larger crowd, it seemed packed. I remember on one occasion we had 132 at Easter services, and it seemed like standing room only.
As time passed, and 13 years into our ministry, it became apparent that we needed a new building. Unexpectedly, I received a call from a local Church of God pastor who wanted to discuss a merger.  The church had a dwindling population of mostly older folks, but the building was just waiting to be filled with life. It was nearly five times the size of our small, red brick church.
The merger service was amazing but a bit overwhelming as well. The Church of God leaders offered to sell us their building for $950,000—money we simply didn't have. For all I know, we had $5,000 or so, including the operating budget in our savings. Sensing our lack yet the need, the church nonetheless presented us with a discounted price of $555,000. We still couldn't think of the purchase even at that rate.
We had to pass up the opportunity because it wasn't the right thing financially; however, for the next six years, I would drive and walk around the property praying for it repeatedly. Somehow, I had been sensing that God wanted us in this building. I asked others to pray in agreement with me as well. They did, and I was grateful. 
It seemed that every spring, like clockwork, the Church of God leadership would call and talk to me about buying their building. I appreciated how much they wanted us to have it. Different realtors were hired, and they would call me to see if we would make an offer on the building. One particular spring in 2016, their offer became almost manageable at $250,000. We consulted with our district leaders, but with disappointment yet again, we realized we couldn't afford it. In another turn of events, the Church of God leaders decided to put the church up for auction and had the property re-zoned to industrial, hoping it would sell.
My wife, our boys, a few leaders from church, and a man from our district came to the auction with a budget of $125,000. I knew that this was it—we were finally going to get this 25,000 square foot gift from God. As the bidding started at $350,000, the sound of crickets followed. With each increment as the auctioneer came down, down, down in dollars, my hopes were raised higher, higher, higher. The bid dropped to $50,000. My heart nearly leaped out of my chest; was this really happening? But they refused to sell for that price, and one leader in particular didn't believe anyone could even manage the upkeep to the facility for that amount. Yet again, my faith was tested, hopes were dashed, and the building sat for another year.
On a very hot, ordinary day in August of 2017, my cell phone rang. The auctioneer, also the mayor of our town, asked me if we were still interested in the church building. I confirmed our desire with overwhelming positivity but also reminded him we couldn't pay what they were wanting. I gave the offer of $50,000 without talking to anyone in my church, thinking it was unrealistic. When he called back and told me the offer was accepted, I was speechless.
As I write this story, it's still difficult to believe the journey we took to get here.
After seven years of waiting, I suddenly felt a lot like Jacob. Yet, because of the grace of God, we bought a $950,000 property for $50,000. Since that time, the work has been infinite but so have the blessings. In the 3 years we've been in the building, we've seen more growth than we did in our previous 18 years of ministry. God is on the move for sure, but what I've learned most is to trust that God's plans are always better than mine!
Mark Busch serves as lead pastor at Connect Church in Ponca City, Oklahoma.
Please note: This article was originally published in 2021. All facts, figures, and titles were accurate to the best of our knowledge at that time but may have since changed.
Public