Consecration: Knowledge and Trust, Devotion and Passion, Surrender and Service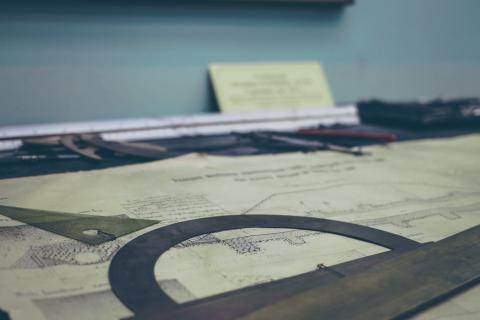 Coram Deo is a Latin expression that means one is before the face of God. What happens when we are in the presence of God? In Isaiah chapter 6, we see the prophet before God: Coram Deo. This experience incites despair in him. As he faced the Lord, he was so aware of his impurity that he thought he would not be able to continue living. "Woe is me! for I am undone; because I am a man of unclean lips, and I dwell in the midst of a people of unclean lips: for mine eyes have seen the King, the LORD of hosts" (Isaiah 6:5). This is no ordinary event. This encounter ushers transformation, commitment, and sanctification.
The world is hurting. People are afraid. Human plans and certainties have disappeared. As Christians, we are called to live in this world yet with a perspective beyond it—beyond its suffering and wounds. What an irresistible invitation! We are invited to live a supernatural life: "Very truly I tell you, whoever hears my word and believes him who sent me has eternal life and will not be judged but has crossed over from death to life" (John 5:24). Eternity has begun! It is an entrance to a reign that promises peace beyond our understanding and a more excellent way based on a love that is not envious, selfish, controlling, or rude (1 Corinthians 12:31-13:8). However, the challenge is to be whole as we walk in the Way.
Historically, the hope since the first Industrial Revolution is that machines would make our lives easier and better. In many respects this is true; from a purely material perspective, the Industrial Revolution has provided a more convenient and opulent world. However, as time goes by, some people choose to work longer hours such that they never seem to have sufficient time to satisfy all their needs and desires. More recently, we have experienced an informational revolution. Technology has provided greater access to every corner of the world, and new information can be shared in a matter of seconds. People can talk and see one another in real time; even though this virtual sphere is abstract and intangible, it is very real. It can occupy and absorb our lives. This means we can be eating in a restaurant with a friend but communicating with someone else on the other side of town or on the other side of the world through digital media. Our bodies might be in one location, but our minds can travel to distant places to engage in dialogues, businesses, and relationships with others who are geographically far away.
The very first question the Lord asked Adam was: "Where are you?" (Genesis 3:9). Of course, the Lord knew the answer. However, Adam and Eve needed to realize where they were. They were hiding because of their guilt from disobedience and shame. Centuries later, even now, God continues to ask each of us: Where are you?
While technological advancement allows us the convenience to work simultaneously from anywhere with individuals from different parts of the world, we might feel that it's possible for us to be in two, three, or even more places in our spiritual life as well, but that is not true. What does this have to do with consecration? Consecration is surrender, devotion, offering, adoration—it is wholeness. But if we are fragmented, we are offering only pieces of ourselves to our families, our jobs, and especially, to God. Consecration means total commitment, undivided attention, and passionate dedication. Are we able to do this?
What hinders us from true consecration: "trouble, hardship, persecution, famine, nakedness, danger or sword?" (Romans 8:35). Or is it occupation, social media, selfishness, individualism, greed, envy, dissatisfaction; in short, idolatry? Do we trust God? Do we know God?
We want to declare that nothing can separate us from the love of God (Romans 8:39), but we separate ourselves from Him when we are distressed and worried over earthly things. We walk away from the Lord when we are distracted, divided, and hungry for things that neither satisfy nor sustain us.
We need to hear and remember God's call to us in Isaiah 55:1-3:
Come, all you who are thirsty,
    come to the waters;
and you who have no money,
    come, buy and eat!
Come, buy wine and milk
    without money and without cost.
Why spend money on what is not bread,
    and your labor on what does not satisfy?
Listen, listen to me, and eat what is good,
    and you will delight in the richest of fare.
Give ear and come to me;
    listen, that you may live.
James' letter reminds us of the consequences of doubting God and being double-minded (James 1:6-8). Solomon, the wise teacher, reminds us that our eyes should look straight ahead (Proverbs 4:25). Consecration involves focus, choice, direction, and faithfulness.
Consecration is a key step in our journey of grace. "Come near to God and he will come near to you. Wash your hands, you sinners, and purify your hearts, you double-minded" (James 4:8). The invitation to draw near involves a complete work of purification.
It is a step of knowledge and trust. Martha knew who Jesus was and what He was able to do. When her brother was sick, she called for Jesus. When Lazarus died, she ran to Jesus and declared: "if you had been here, my brother would not have died. But I know that even now God will give you whatever you ask" (John 11:21-22). Jesus assured her that He is the resurrection and the life, and she replied that she believed that He was the Messiah, the Son of God (v. 25-27). She knew; she trusted.
Consecration is a step of devotion and passion—a desire to do beyond what is required from God. It is a place of voluntary submission because we are passionate for God. One day, a woman who lived a sinful life learned that Jesus was eating at a Pharisee's house in that town, "so she came there with an alabaster jar of perfume. As she stood behind him at his feet weeping, she began to wet his feet with her tears. Then she wiped them with her hair, kissed them and poured perfume on them" (Luke 7:37-38). This woman's great love for Jesus was shown in this act of devotion.
Consecration is a step of total surrender. Consecration leads to a sincere desire of giving our most precious things to the Lord, meaning we are giving all that is in us. "While Jesus was in Bethany in the home of Simon the Leper, a woman came to him with an alabaster jar of very expensive perfume, which she poured on his head as he was reclining at the table… Jesus said to them, "Why are you bothering this woman? She has done a beautiful thing to me" (Matthew 26:6-10). Breaking the vase of an expensive perfume signifies surrendering all in an act of worship and adoration.
Finally, consecration is a step that implores us to love wholly and serve passionately. God expects us to love Him "…with all your heart and with all your soul and with all your mind" and to "love your neighbor as yourself" (Matthew 22:37-39). The Good Samaritan in Jesus' story risked his safety, committed his time, used his strength, and invested his money to care for the other (Luke 10:25-37). Likewise, when we love God wholeheartedly, serve passionately, and give generously, we experience great joy!
Consecration is the decision to be whole in the presence of God. This is the way to have life and have it fully and abundantly (John 10:10); Coram Deo—is where we need to be.
Ágatha Heap is a pastor, professor, writer, and ordained minister in the Church of the Nazarene. She holds degrees in Social Sciences, Geography, Theology, and Religion. She is married to Brian and has three children: Lucas, Victoria, and Gabriele. 
Holiness Today, January/February 2021
Please note: This article was originally published in 2021. All facts, figures, and titles were accurate to the best of our knowledge at that time but may have since changed.
Public