Letting Go of Fear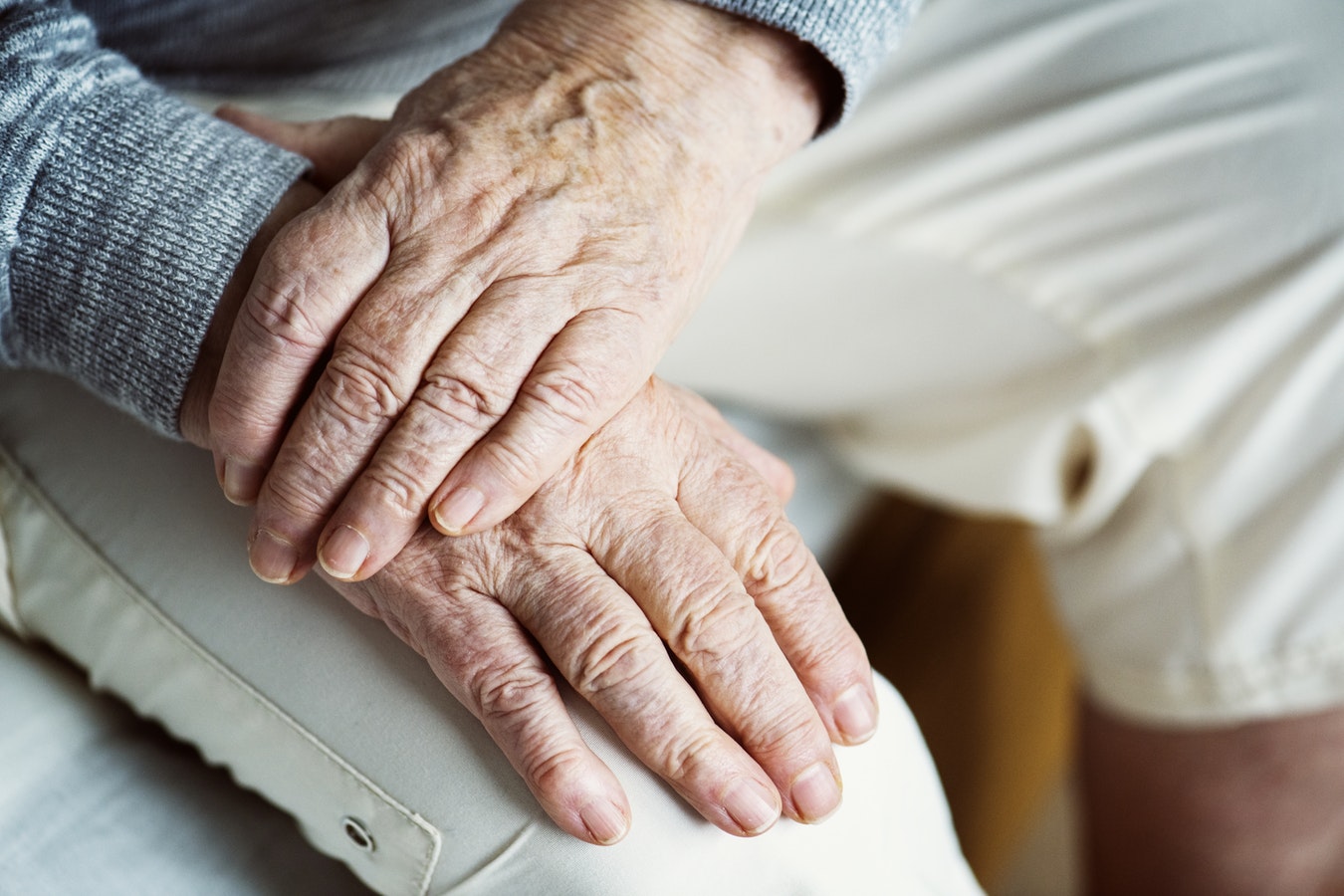 Grandma died December 15, 2005, at 93 years old. Her lengthy name, Ninah Mae Mitchell Eyre Simmons, revealed her southern roots, Scotch English heritage, and two marriages ending in widowhood. In her lifetime, she moved less than 75 miles from her Louisiana birthplace residence in Montgomery to her husband's homestead farm in Dry Prong to her final years in a Pineville nursing home.

Married at 18, a mother at 20, and widowed by 32, she learned early to trust the Lord to provide for her needs. A rural Wesleyan-Holiness church was as much her home as her old house built on stilts on a dirt road in central Louisiana. Despite the twin constants of home and church, her lifetime spanned a multitude of changes, from horse-and-buggy to Model T Ford to airplane.

From party-line telephones to private lines to cellphones. From outhouse to indoor plumbing to private master bath. From raising and killing chickens for dinner to store-bought chicken pieces to her favorite fast food spicy chicken sandwich. The changes in her life included outliving two husbands and her nine siblings, though her daily life was fairly predictable.

Her two children and seven grandchildren knew that Grandma and Granddaddy were up at 4:30 each morning, reading their Bibles and praying for each of us, before breakfast and chores. This godly heritage was a comfort through the years, especially during adolescence when we each knew "at least Grandma loves us" and "Grandmother and Granddaddy pray for us every day."

The lives of her children and grandchildren broadened Grandma's worldview. She celebrated our educational accomplishments and our roles in the church and community. She lived vicariously through our travels. Grandma grew to love our spouses and relished the idea of our creating Christian homes. And her whole face lit up with the grandchildren, and eventually great-grandchildren, made the pilgrimage to the homestead.
Despite her transition to embrace the things that brought joy to her life and to her family's lives, she always lived afraid of anything that might separate her from God's love.
She didn't own a television, avoided places that sold alcohol, never cut her hair, and never wore jewelry. These were among a list of rules that defined her view of herself as a Christian woman. This list also helped define whom she considered a true Christian. She did everything in the interest of ensuring salvation and eternity with Christ.

Sadly, rather than emphasizing God's love, she focused on the fear of separation from Him. Lifestyle changes that included new fashions, new modes of entertainment, new styles of worship music, new pastors, or even new ways of worship brought out a different side of Grandma. Her fear that these new things would separate people from God was revealed in gentle criticism and fearful judgment.
Her worries about enough — being good enough, humble enough, holy enough, and sanctified enough, meant she never fully embraced that the God of the universe loved her enough to send His only Son to give her eternal life — not just after death, but also while she lived.

Grandma died at peace with those around her, but concerned to her last days that some thought, word, or deed could erase decades of faithful devotion and service to her Lord and Savior. She worshiped separately from most of her family because new music, new translations of the Bible, and new ways of dress were outside the bounds of her traditions and rules. So, even though the family shared her love for God, her background and rules kept her from certain aspects of family fellowship, including shared worship experiences.

After her funeral, as we returned to her modest home, I was blessed to receive one of her Bibles. She had received it as a gift in 1967 from one of her older sisters, a long-time missionary to China. The binding has fallen off and the Bible is a series of loose pages. But, I treasure it as a memory of a loving woman with a limited grasp of the expanse of God's love and grace for her life.

I treasure the underlined and dated verses: "When thou walkest through the fire, thou shalt not be burned; neither shall the flame kindle upon thee" (Isaiah 43:2b, KJV). Later in that chapter, she underlined, "Remember not the former things, neither consider the things of old. Behold, I will do a new thing, now it shall spring forth, shall ye not know it' I will even make a way in the wilderness, and rivers in the desert" (Isaiah 43:18-19, KJV).

My greatest regret is that these words never gave her the earthly comfort of which they speak. God can and does make a way across the years, across the generations, and across change that is a normal part of life. I live with the joy of knowing Grandma's Savior as my own. I am blessed to share the same Word, although in a different version than her preferred King James, that Grandma read daily.
I have no doubt that she will share eternity with her Savior.
I only regret that her eternity of basking in His love and acceptance didn't begin by her enjoying Him as her Comforter in her earthly lifetime.

This reminds me to be aware of His blessed comfort and assurance each day, and to pray that comfort and blessed peace surround those around the world who are Christ-followers.

Anita Fitzgerald Henck is the oldest granddaughter of her beloved grandmother. She is a member of Pasadena First Church of the Nazarene and a faculty member at Azusa Pacific University. She and her husband, Bill, live in Azusa, California.

Holiness Today, January/February 2009
Please note: This article was originally published in 2009. All facts, figures, and titles were accurate to the best of our knowledge at that time but may have since changed.
Public